Horse Vet Care
We offer equine veterinary care with a focus on preventative health care, lameness, dentistry, wound care, and podiatry. We also provide in-hospital and on-farm diagnostic services to horse owners utilizing a range of technology including, digital radiography and digital ultrasounds.
Importance of Equine Care
While diet and exercise are important for your horse to stay healthy, routine veterinary care is also crucial for your horse's overall health and well-being. 
It is essential for your horse to receive routine veterinary care such as vaccinations and parasite prevention, dentistry, and chiropractic care. 
It is ideal to monitor your horse for any signs or symptoms of illness on a daily basis such as a lack of appetite, diarrhea, coughing, sneezing, skin issues, or problems with the musculoskeletal system. If you notice any of these signs in your horse for more than a day or two please contact your Olds vet.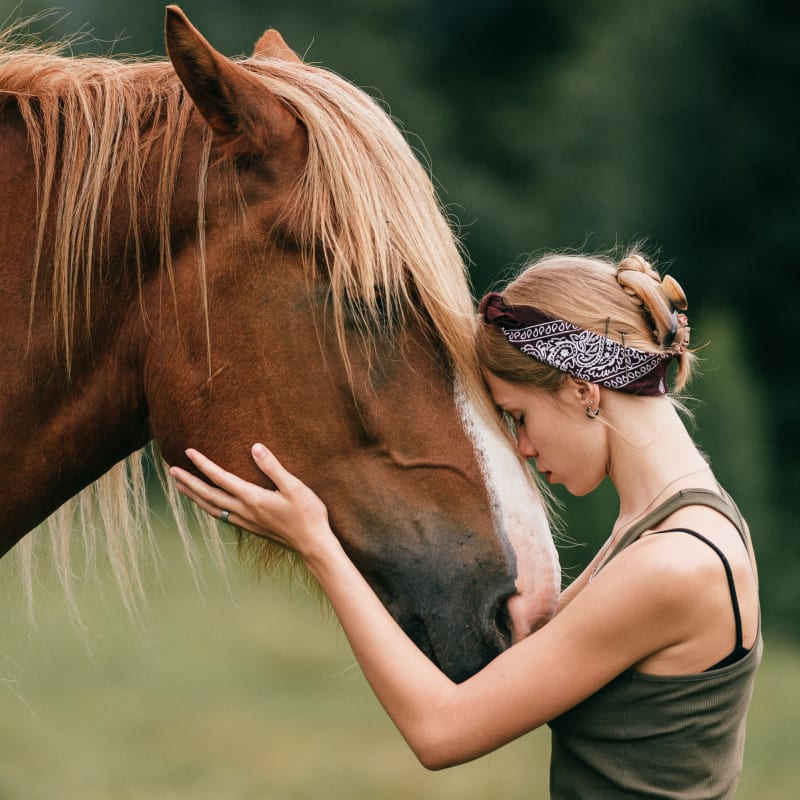 Equine Veterinary Services in Olds, Mountain View County, AB 
At Countryside Veterinary Hospital our vets provide the equine veterinary services and treatments you need to help keep your horse or pony injury free, healthy, and happy.
As well as the services listed below our Olds vets can also provide equine international health certificates, Coggins, hospital care, and health certificates.
Procedures & Treatments
Our equine trained vets at Countryside Veterinary Hospital provide a comprehensive range of services and treatments for hard-working horses and their proud owners including:
Diagnostic Testing
Once a thorough physical examination has been completed, diagnostic procedures may also be required to help your vet isolate the specific location and cause of your horse's lameness.
Lameness is more effectively treated with a specific diagnosis, pinpointing the precise location and severity of your animal's problem.
Diagnostic testing for your horse may include diagnostic nerve or joint blocks, radiographs, ultrasound, arthroscopy or examination of blood, synovial fluid, and tissue samples.
Diagnostic Imaging
Ultrasound and/or digital radiographs may be recommended if your horse is suffering from an injury or lameness issue. These tests help your vet form a clear understanding of the issue in order to provide you with an accurate diagnosis.
At our Olds veterinary clinic our vets utilize our in-house diagnostic technology to get the best possible image of your horse's skeletal or soft tissue issues.